!!! UPDATED EXCLUSIVE EVENTS !!!
ANNOUNCING
Paranormal Investigation Classes
​​

We are so excited to announce a series of Paranormal Classes  and an exclusive ghost hunt

with the Paranormal Sixx team!

Space is very limited so be sure to get your tickets now!
​
Your Instructors and Hosts:

The Co-Founders of Paranorm

al Sixx
Andrea and Darcy ~ Deidre and Scott ~ Kris and Dave
(Also featuring special guests for one night only - 
PSIXX - NextGen)
Seating is limited.
Must be registered to attend.

Pricing per class as noted. No refunds or exchanges.

All  2017 classes to be held at:

1001 Bethany Center Rd, East Bethany, NY 14054
www.rollinghillsasylum.com
In addition to purchasing your tickets,
it is a requirement of this location that you register on their
Rolling Hills website prior to attending any classes or events.
All location rules and regulations apply during all Paranormal Sixx classes and events.
Links to purchase actual tickets are below each class description.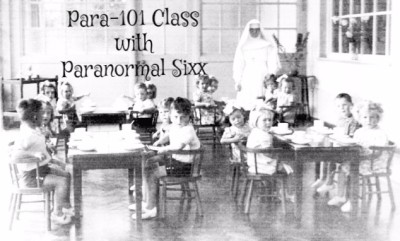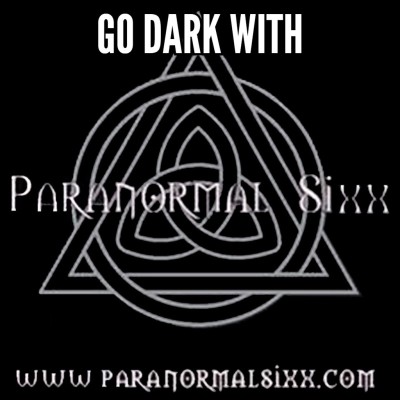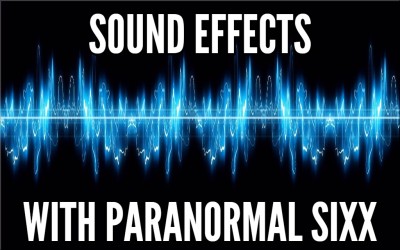 Para101
with Paranormal Sixx

Friday, April 21, 2017

8:00 PM - Midnight

$35 plus tax

A personal comprehensive overview of the basics of paranormal investigating with Paranormal Sixx. Hands on training, question and answers, learn different techniques and develop your own. Put them to use live in the building that night.
This is a great beginner course as well as for those interested in honing in on what they currently do and learn different enhancements from PSIXX.
Go Dark
with Paranormal Sixx
Friday, May 12, 2017
8:00 PM - Midnight

Learn ways to investigate with little to no equipment. We will explore how just using your body and non-electrical equipment can be used to investigate. We will be using pendulums, dousing rods and trying a fun experiment.
 Exploring the different technology used in the field today in an attempt to hear the spirit's replies. We will be using Franks Box, Portals and Spirit Boxes at the same time. Join us as we compare and contrast all of them.
MID TERM BREAK - May 2017
Take a break from classes, apply your new skills in the field

our special event in May.

A Night with Paranormal Sixx

Scroll down below classes for details and registration information.​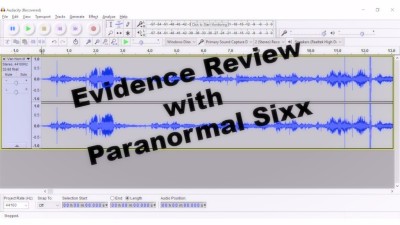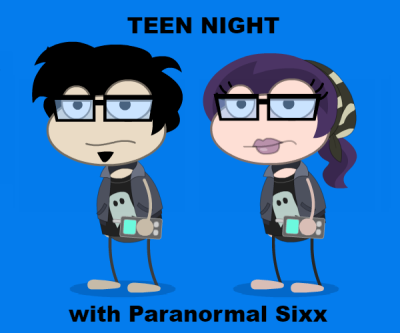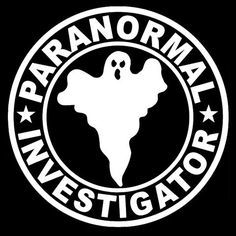 Evidence Review using Today's Technology
with Paranormal Sixx

Friday, July 14, 2017

8:00 PM - Midnight

$35 plus tax

Ok so now you've investigated. Pretty cool, huh? Now what?
\
This next step will be some of either the most exciting or most enduring time of your investigative life. Evidence review.
We will be learning how to use Audacity and other software apps to review EVP's to ensure it truly is some of the most exciting time of the investigative process by showing you tips and techniques.
. Please feel free to bring any evidence you might have that you want us to help you review.
Teen Night
with Paranormal Sixx

Friday, August 4, 2017

8:00 PM - Midnight

$35 plus tax

Always a fun time. Join us and a few of our teens as we learn ways to have fun investigating. Share the amazement with the next generation.
The PSIXX - NextGen team will be the lead on this event sharing their experiences as they've grown into the field with their PSIXX parents.
They will offer techniques and language your teen will be able to relate to and learn from. All while having a blast!
Paranormal Investigation
GRADUATION

with Paranormal Sixx

Friday, September 8, 2017

8:00 PM - Midnight

$35 plus tax

It's a wrap! Our last class!
Time to put everything you've learned the last 5 classes together.
Guests who attended all 6 classes will receive a special certificate from Paranormal Sixx and RHA deeming them investigators.
You also receive a discount on this class if you attended all the previous 5 classes.
Tickets Not Yet Available
Stay Tuned